IQI VENTURES provides top notch solutions for various sectors
Networking And Systems Integration
Business is moving quickly—and so is technology. And as your Data Center grows and new applications and technologies are introduced, there's always an opportunity to improve your Data Center environment to enhance performance, increase efficiency, help reduce costs, and better align your Data Center infrastructure to your business goals and initiatives.
IQI Networks provides strategy, assessment and optimization services to help identify where you can make improvements, recommend actions for improvements and implement those recommendations. In addition, you can:
Our Structured cabling solutions comprises of the followings:
Copper and Fiber cabling.
UPS Power cabling.
Low power consumption cabling
The surveillance center performs signaling control, media switching, service management, user management, equipment management, network management, authentication and authorization. Under the control of the central management platform, the front-end equipment adopts cameras to collect video streams, adopts microphones to collect audio streams, adopts panic button to send emergence alarm, and adopts control interfaces to collect alarm information.
Our enterprise monitoring solutions comprises of the followings:
Unified site monitoring for Remote locations.

ATM physical security monitoring.
Integrated alarm monitoring.
Data center environmental monitoring.
Network, Server and Application monitoring.
Bandwidth Optimization and control Monitoring.
UPS Output Low Voltage Panels
The UPS LV panels are meant to distribute the output supply of the UPSs to critical loads through different circuits with different miniature circuit breaker ratings.
The entire clean power may further be reinforced with the use of a stabilizer (downstream of the UPS) to regulate the incoming raw supply and rid it of line inconsistencies such as voltage sags, surges, harmonic distortions and the likes that could be very detrimental to connected equipment. The UPS, however, provides a first class and primary cleansing to the raw power supply.
The Data Centre needs to achieve unprecedented levels of uptime to keep pace with modern business demands. To achieve these uptime goals, proper grounding of the DC equipment, often called network grounding as defined by TIA -942 shall protect equipment and improve system reliability.
Improper use of the guidelines can reduce network availability and cause premature equipment failure that contributes to increased operating costs.
The grounding system shall direct damaging currents away from equipment, thereby directing current away from sensitive electronics.
All metallic components in the data center shall be bonded to the grounding system. The goal is to have all conductive materials at the same electrical potential to minimize current flow. Equipment, racks, cabinets, ladder racks, enclosures, and cable trays shall be bonded to the grounding system.
All materials chosen and to be used in all the electrical installation shall be purposely designed for the applications they are meant for and shall not cause harmful effects to other equipment, undue fire risk or other electrical hazards. They shall be mechanically and electrically protected so as to prevent danger from shock, burn or other injury to persons or damage to property.
In all our proposed design, construction and installation, special considerations shall be given to their subsequent maintenance, inspection and testing with due regard to safety.
On completion of all our installations, and appropriate tests and inspections shall be made to verify so far as is reasonably practicable that the requirements of the wiring regulations have been met
Hardware, Servers, Desktops, Laptops
We have close business relations with some of the world leaders in information technology, including the following: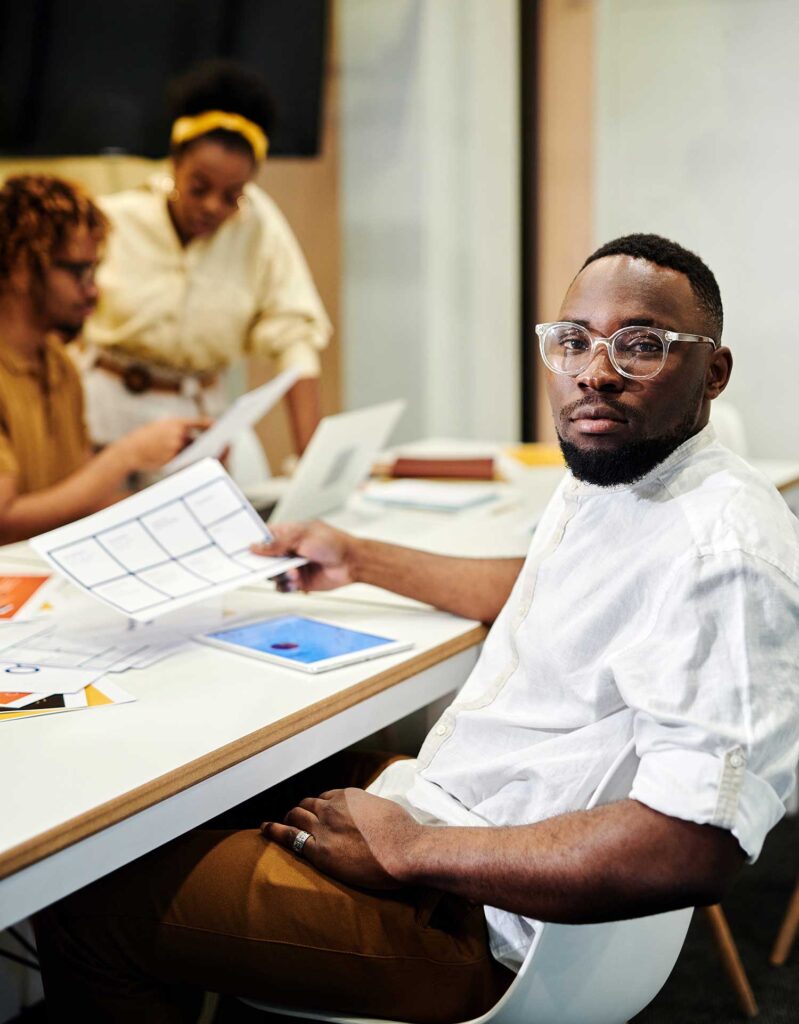 Some great feats achieved over time.
Would you like to start a project with us?
The company's primary efforts are to provide customers with competitive high-value solutions for their business needs, and to achieve a high level of customer delight through quality services and products, which directly impact on their bottom line.